DeWi Road Trip Recap and How to Mine Tokens while Driving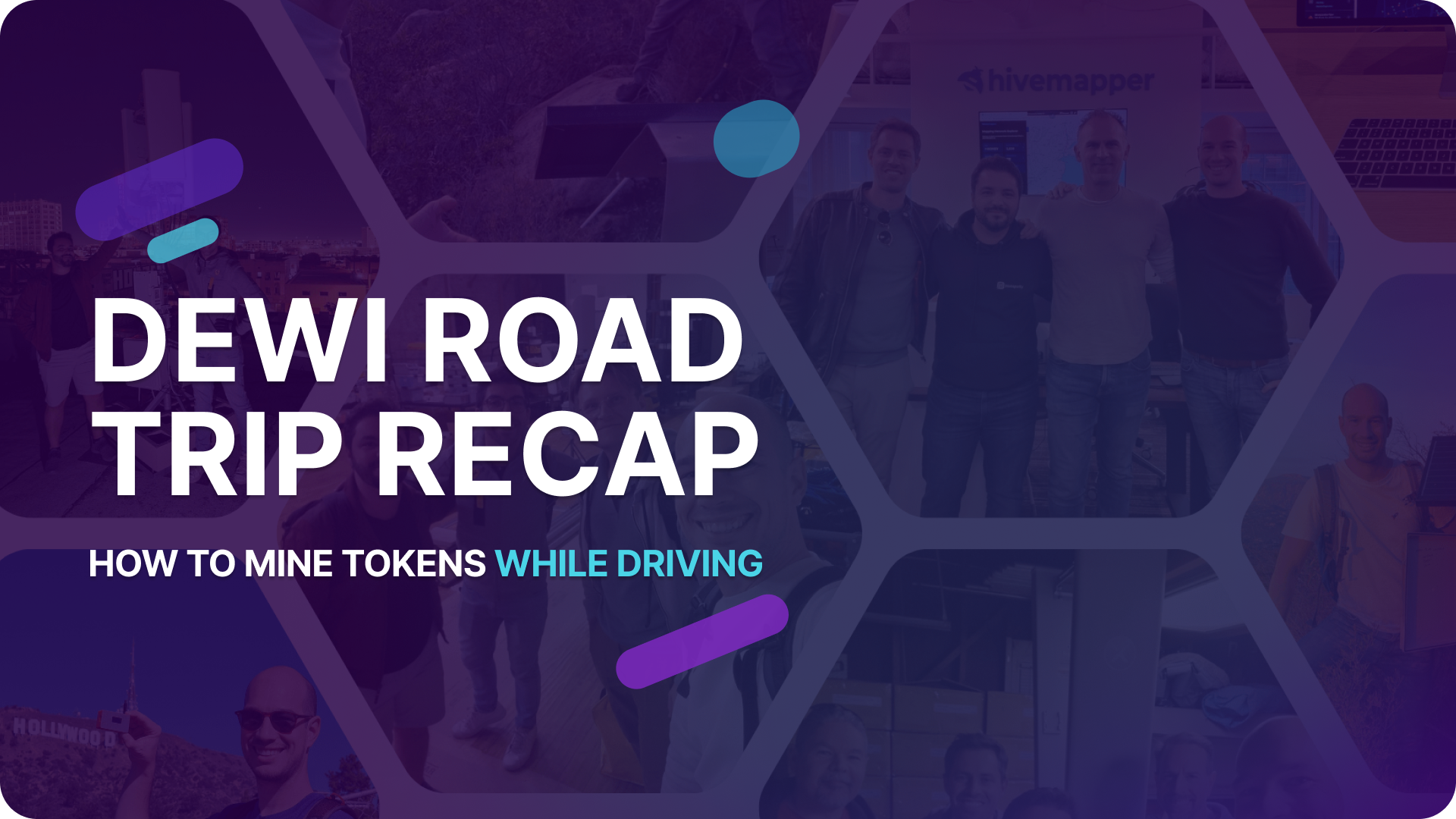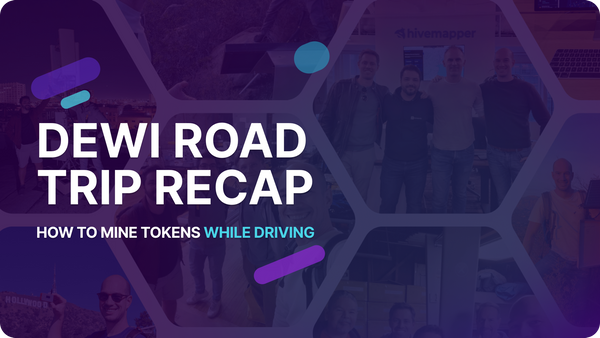 DeWi Road Trip to California
Hotspotty is proudly based in Lisbon, Portugal. However, we know that much of the excitement in the world of DeWi is centered in the United States 🇺🇸.  With this in mind, we decided to make a road trip last month to the Wild West of DeWi (aka California) to visit many of the community's movers and shakers.  For three educational and inspiring weeks, together with deployers, protocols, investors, and partners, we exchanged ideas on the current state and future direction of DeWi.
We met with the leadership of the major protocols - the OG Nova Labs, rising star Pollen, and new kids on the block XNET - two of the US's leading DeWi 5G deployers - Layer Zero and Hexagon - some industry venture capitalists, IOT standards body IOTEX, site/host matchmaking platform Airwaive, the world's first crypto-enabled dash cam company, Hivemapper, and everyone's favorite DeWi media mogul, the Grizzle King.
We really appreciated everyone's candor and willingness to brainstorm ideas on how to overcome the current bear market and strengthen the industry. We also really enjoyed rolling up our sleeves and getting our hands dirty in the field, where we installed some 5G small cells and documented the process. If you want to build, first spend time in the field!
We know the past half year has been a rollercoaster, and not a very fun one! We thank everyone who has stuck it out. Hang in there, because the next bull run will come! We were really inspired by what we saw in the US and are super excited to launch a brand new solution in early 2023 around decentralized 5G which we believe will supercharge the community! Stay tuned. More news on this soon…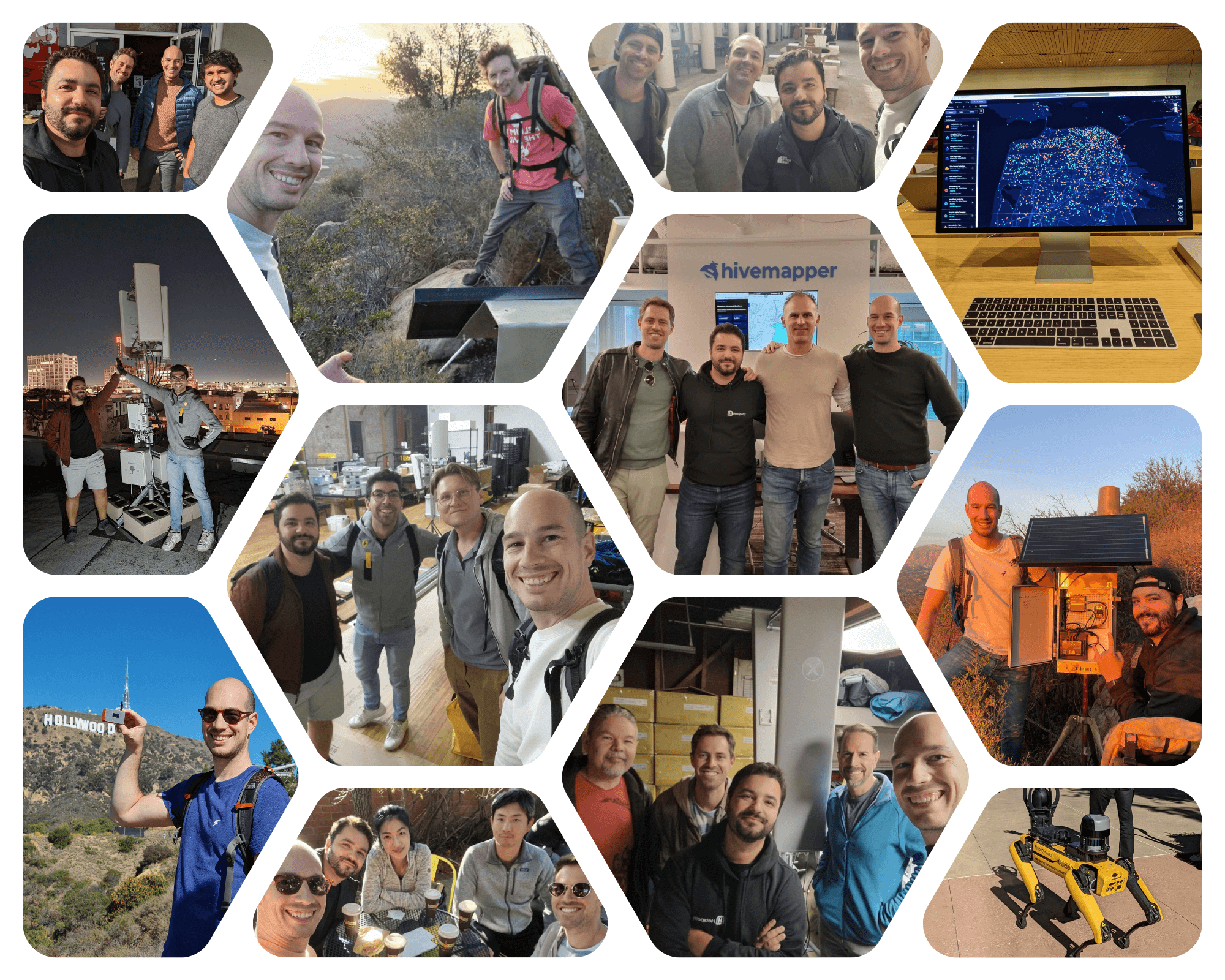 If you'd like to book a time with the Hotspotty team to discuss partnerships or other ways to support the DeWi ecosystem, feel free to drop us a line at hello@hotspotty.net and tell us your ideas!
Hivemapper Promo
We took advantage of our drive south from San Francisco to Los Angeles to give this awesome Hivemapper dash cam a test drive!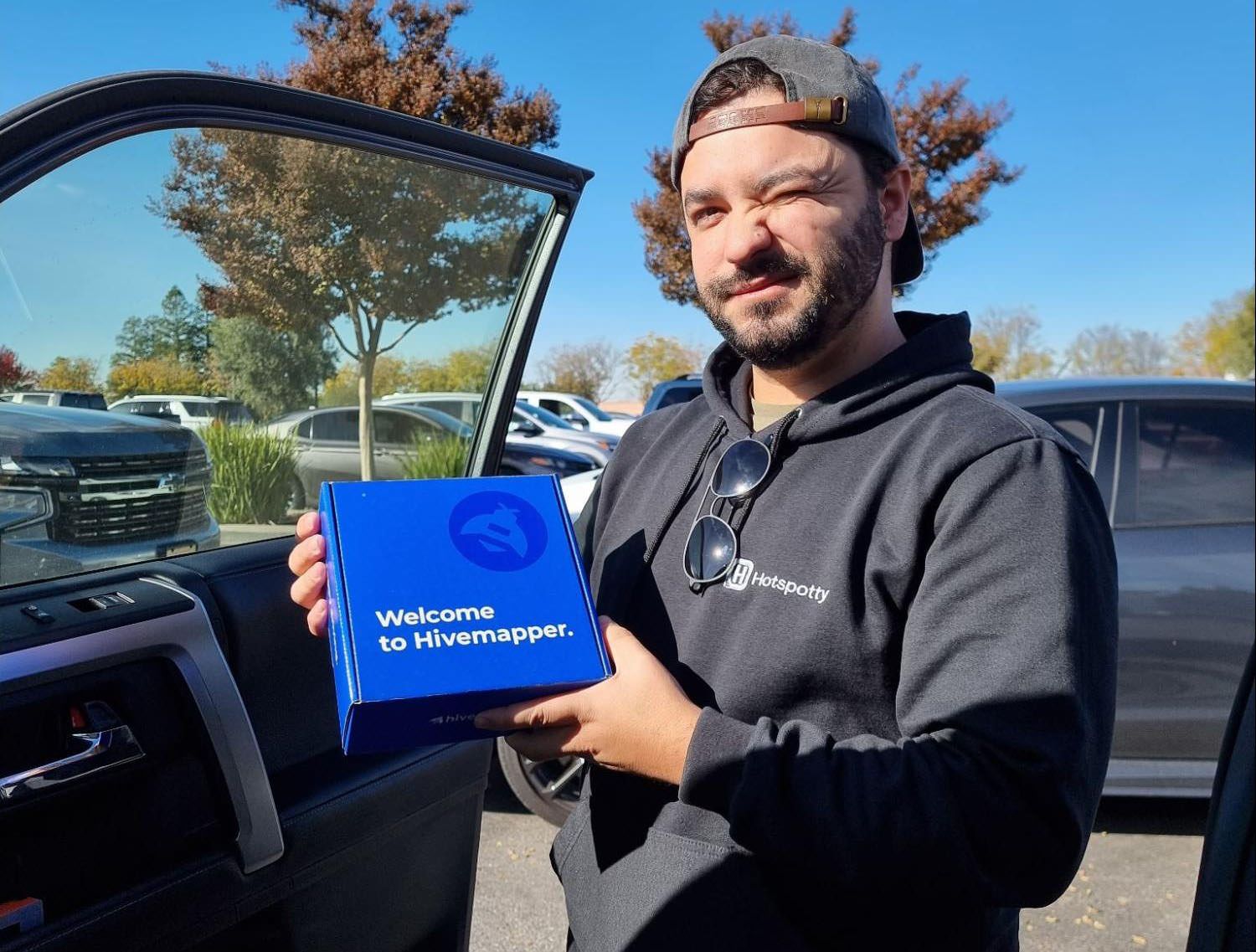 Hivemapper is a TIPIN project disrupting mapping behemoths like Google Maps by incentivizing communities through crypto. Hivemapper is currently shipping its first iteration of their super cool dash cam miners which allow anyone to mine $HONEY tokens in exchange for capturing useful geospatial data. As you may expect, higher density locations, such as major metropolises like New York or Paris, earn greater rewards.
Hivemapper was founded by veterans of the mapping industry, including the team behind Yahoo! Maps and Scale AI. So, you can rest assured that they know what they're doing.
Whether you're an Uber driver or a happy mother running around town with her kids, Hivemapper's dash cam miner is a great way to earn HONEY while you cruise.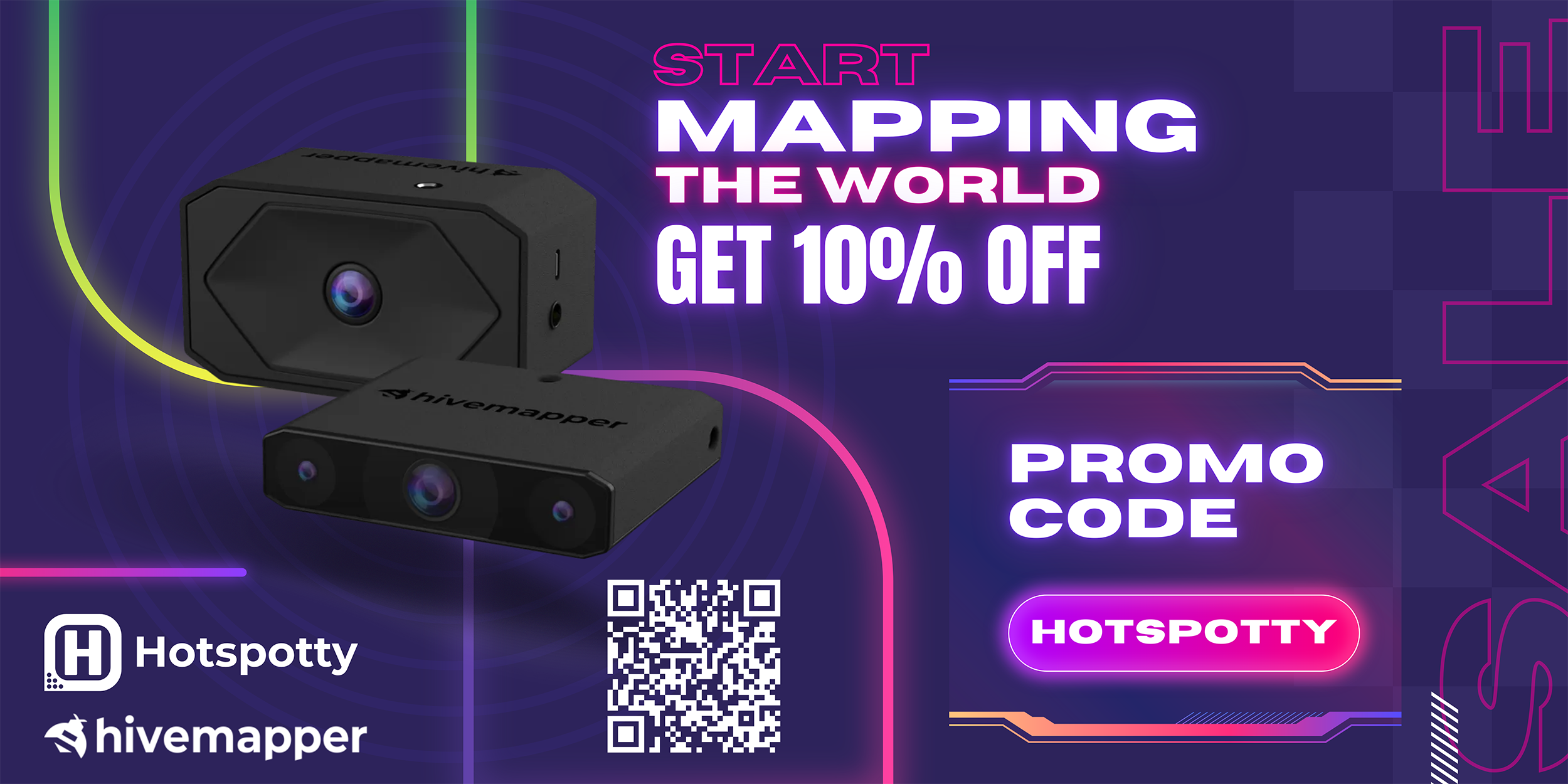 Pollen Grants Program Demo Day
In case you live outside of the US (or live in the US but under a rock 😜), Pollen Mobile is a token incentivized physical infrastructure network, TIPIN (e.g. Helium), focusing on building out an all-data 5G network. The are currently focused on the US market due to its open wireless spectrum band CBRS. Pollen coins itself (pun possibly intended) as "the privacy-first, decentralized, crypto-generation mobile network owned and operated by its users." Pollen has a deep connection to autonomous vehicles and its original network build-out was intended only for that purpose. However, they realized they were onto something with use cases far wider than vehicles, and have now kicked off a nation-wide rollout for consumer use.
Hotspotty was quite impressed when we actually connected to Pollen's network inside of some LA cafes and streamed video calls! The question of "where is the use case" which has haunted Helium IOT should be a lot easier to answer with 5G projects like these. You can find out more about Pollen by reading their white paper here
Hotspotty began with Helium 2 years ago during its early days.. Up till now, our explorer and fleet management solutions are only available for the Helium IoT ecosystem. That is about to change. We now aim to be protocol-agnostic, focused on building the tooling and community empowerment necessary to realize the dream of decentralized connectivity.
To help aid us in this journey, we submitted a proposal to the Pollen Grant Program and, alongside 14 other visionary enthusiasts, were selected for Pitch Day 👏! Hotspotty's proposal is to add our much loved Helium functionality for Pollen users, including a blockchain explorer, rewards calculations, workspaces and payout management.
Pitch Day was held on Thursday, Nov 17th in a virtual event organized by Andrew Fisher of Noble Networks. Funnily enough, Hotspotty was the one candidate who did their pitch at Pollen's headquarters, as we were already in SF that day for a meeting!